2019 dates - full weekends in Seaham
18th & 19th May - 2 places left
13th & 14th July - 2 places left
21st & 22nd September - 4 places
2nd & 3rd November - 4 places
Investment: £249 per couple
Secure your place with a £50 deposit and pay the balance 4 weeks before the course.
** ALL NEW SUNDERLAND HYPNOBIRTHING COURSE **
I've updated my offering… and I'm super proud to be able to offer you a brand new fantastic package that will make an enormous difference to YOUR birth.
Here's what you get…
***ALREADY INCLUDED***
10-12 hours of antenatal preparation
The Hypnobirthing Book & Hypnosis MP3s
My ongoing support for you & your partner up until your baby is born (and after if needed)
Tea, coffee, fruit & biscuits during the course
***HERE'S WHAT'S NEW & WHY***
Healthy lunch on both days
Giving you the opportunity to chat with the other couples on the course, plus I want to encourage you to eat nutritious, delicious food as this is definitely best for you & baby (sorry but I'm not encouraging fish & chips or Subway even though they are delicious in Seaham!!)
On one of the days we'll be be getting a buffet delivery from Flamingo Cafe. and on the other day we'll be getting a Buddha bowl from Clean Bean – both are local clean eating establishments that I totally recommend you try.
Monthly Pregnancy Relaxation sessions
These are held at Blooming Bamboo in either Seaham or Sunderland – come to these as often as you like while you still have baba inside you. As well as helping you to keep the momentum of the hypnobirthing practice, it also gives you the opportunity to let your body and mind sink into a deep relaxation.
Our next pregnancy relaxation sessions:
Sunday 7th April 6:30-8pm
Sunday 12th May 6:30-8pm
Sunday 2nd June 6:30-8pm
Just email Zoe that you want to attend and I'll book you in.
Breastfeeding Workshop
This 2 hour sessions is lead by LaLeche League peer supporter Emma Hetherington. I find hypnobirthing mothers usually want to breastfeed their baby and having as much information and resources on hand before you give birth can establish a successful breastfeeding relationship.
Our next breastfeeding session
Just email Zoe that you want to attend and I'll book you in.
Active labour, birthing positions & partner role module refresher
You & your birth partner are invited back to this brilliant, practical and informative Sunday afternoon module.  This works as a fantastic refresher for you & your birthing partner and means that you can take the whole course as early in your pregnancy as you like, knowing you can get this part of the course again for free closer to your estimated due date.
Birthing for Blokes – online course
Access to this superb online course by male midwife and author Mark Harris. Mark draws on his decades of experience working with couples as they make the transition to being new parents. You'll be given a login that is yours until after your baby is born.
You will learn, through experience, about important subjects ranging from massage to sex, and pain relief during labour to breastfeeding, this program is an honest, open and frank discussion about pregnancy and birth from a man's point of view.
If you have been wondering what to do now she is pregnant, or how you will prepare yourself to be as supportive as you can be while she is giving birth, this program will equip to be the very best you can be.
Dads-to-be, together with Mark, will explore how to harness the power of birthing hormones, how to remain calm and aware in the birthing room, how to communicate effectively, and ultimately how to live the process of becoming a father to the full.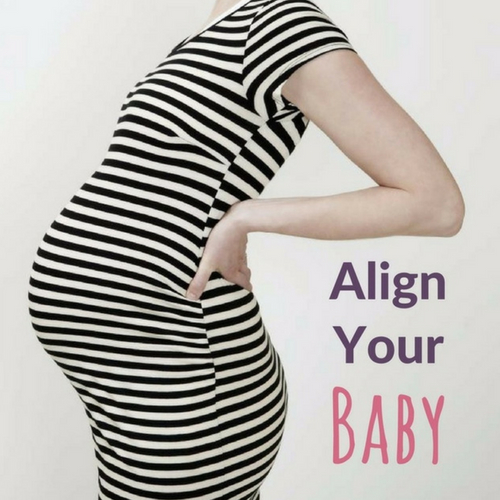 Align your Baby – online course
Access to an online course by The Hypnobirthing Midwife Anthonissa Moger. This online course covers a whole range of techniques that you can use to help get your pelvis and uterus into perfect alignment so that your baby naturally chooses the most optimum position for childbirth.
You'll be given lifetime access to this course across any and all devices you own.
Yoga for the expectant mother – online course
An online yoga course by me, Zoe James (available in a few months!) Attending pregnancy yoga classes in person gives you a huge amount more than an online course, but I understand that sometimes it's simply not possible.
This yoga course gives a few different sequences that you can practice at home during those times when you can't get to class.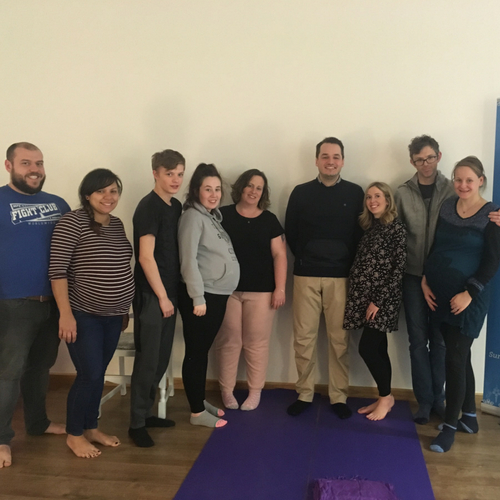 Course reunion
To meet the hypnobirthing babes.  Come and show off your baby, tell your story and hear how everyone else got on. I'll be holding 3 reunions a year and you can select the date that works best for you.  Of course there'll be cake, and most definitely cuddles 🙂
2019 dates - full weekends in Seaham
18th & 19th May - 2 places left
13th & 14th July - 2 places left
21st & 22nd September - 4 places
2nd & 3rd November - 4 places
Investment: £249 per couple
Secure your place with a £50 deposit and pay the balance 4 weeks before the course.